Leading DSTV Installation Johannesburg South Wide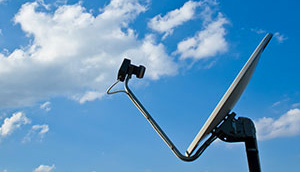 As licensed installers and servicing experts, we make your DSTV installation as simple as possible. Our Johannesburg South DSTV installation team boasts qualified personnel adept at speedy services. We guarantee you that you'll be watching all the Multichoice channels in no time at all.
By choosing our digital TV installation and maintenance experts, you can expect nothing but quality workmanship, affordable prices, and expert solutions. Our skilled technicians will use the knowledge to give you excellent pictures and signal reception and our staff are available whenever you need us.
Our certified DSTV team operate throughout the week and have developed a policy of responding to client within 24 hours. Whether you are inquiring about a new installation or you would like to upgrade to Explora, we are available to help. We value our client's views and offer suggestions according to their needs.
As licensed DSTV decoder installers, we distribute and install all kinds of decoders, depending on our clients' needs. Contact our contractors for the best DSTV installation in Johannesburg South and you can be sure great results at a great price! 087 550 1900.
Our DSTV installation team operates throughout:
• Ridgeway • Turffontein • Meredale • Aspen Hills • The Hill • Mondeor • Lenasia • Regents Park • Bassonia • Linmeyer • Ennerdale • Suideroord • Kibler Park • Oakdene • Rosettenville • Katlehong • Alan Manor • Liefde en Vrede • Elandspark • Glenvista • Kenilworth • Naturena • Winchester • Alveda • South Hills • Eye of Africa • Robertsham • Moffat View • Ormonde • Glenanda • Mulbarton