Get Unlimited Home Entertainment on 087 550 1900
Call Us Today For Accredited DTSV Installations in Johannesburg!
Our licensed DSTV installation company gives you a complete range of digital TV products, servicing and setup. Our call out team is available seven days a week for all installations and maintenance, both for commercial and residential or communal settings. In a decade or more, we've installed our products in homes, bars, restaurants and hotels. As one of Johannesburg's leading DSTV installers, we have a large team of experienced contractors, skilled in offering quick installations without undue hassles. We also make sure we can service our clients whenever they want us: if you want digital TV in your home immediately, then get in touch with our DSTV Johannesburg team on 087 550 1900.
All Types of Digital Satellite Services & Products: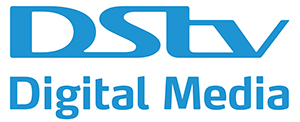 As Johannesburg's trusted installers of DSTV we have years of experience in installing and servicing every type of product. We know where the best location for reception is to be found at your home.By adhering to all industry standards we make sure you get the very picture. With our accredited service providers you can be assured of speedy and affordable services at your preferred schedule. Our services aren't limited to installation jobs. We also advise our potential clients on the best digital TV option that suits their needs.
As licensed sellers we have every type of decoder on offer – be it standard or high definition – and we'll happily field any queries you may have. Before installing the product we make sure our customers are fully aware of each decoder type, its functions and the number of Mnet Multichoice channels they can receive. If you need more information about Single View; Xtra View, DSTv Explora or HD PVR then call our approved DSTV installation Johannesburg team today!
Available for: • Plasma TV installations • Home theatre set up • Re-cabling • Plasma television wall mounts • Wall mounted TV / TV brackets • HDTV / LCD mounting • Audio-visual setup • Sound installations • Surround sound set up • Relocations of DSTV installation • Trouble shooting •
Choose the Right Product!
Our Johannesburg team install the following Multichoice products: 
Single View
Dual or Extra View
Multi View
HD PVR decoder
All types of DSTV PVRs
Explora HD decoders
How We Can Help
Our team is also available for the following services:
Install extra TV points
LNB protector fittings
Signal problems / Loss of signal
Re-installation