Certified DSTV Installers City, CBD and Bruma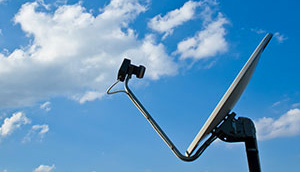 As one of the most experienced DSTV installers operating 24 hours a day, 7 days a week, we have s strict policy of responding to our clients' requests on the same day. Whether you need a new DSTV decoder installed or you'd like to upgrade to Explora, our qualified team will help you. At our DSTV installation in City, CBD and Bruma service, we value our customers and listen to their suggestions in order to carry out each of their needs in a satisfying manner.
When you choose our Johannesburg team to handle all your digital TV installations, you can expect affordable prices, a high degree of workmanship and expert solutions. We have the knowledge and equipment required to deliver you the best picture quality and signal reception – at the best prices too.
Our accredited experts always find a way to make your DSTV installation service as simple as possible. We are qualified and provide speedy help that guarantees you will be watching all the Multichoice channels at your home within the shortest time possible. We are licensed installers and we supply satellite dishes, antennae, and all types of decoders. In addition to offering decoder repairs at affordable prices, we provide dish installations at a competitive rate. Contact our reputable City, CBD, and Bruma DSTV installation experts on 087 550 1900 for quality solutions at the lowest prices.
Our DSTV installation service covers:
• Newtown • Linksfield • Bruma • Bertrams • Braamfontein • Doornfontein • Cyrildene • Hillbrow • Lyndhurst • Corlett • Gardens • Observatory • Troyeville • Pageview • Orange Grove • Yeoville • Sandringham • Benrose • Joubert park • Berea • Kensington • Jeppestown • Fordsburg • Glenhazel • Bellevue • Bramley • Kew