Certified DSTV Installers in Germiston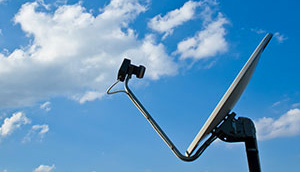 If you are searching for the most reputable and experienced Multichoice installers in Johannesburg to install your DSTV decoder, then you are in the right place. We have been in business for several years and during this period, we have learnt everything there is to know and earned a reputation as one of the leading Germiston DSTV installers. We are experienced in this field and always approach any task positively and that's why we have managed to undertake countless projects successfully. We are licensed sellers and most of our work revolves around supply, installation, and servicing of all kinds of decoders and satellite dish. Our DSTV specialists are always available any day throughout the week to help you provide dish alignment and DSTV repairs.
We always adhere to the highest standards set by the governing body in our work. You can therefore be sure that you'll get prompt services designed to solve whichever issue you might have quickly and at a great price. Also, we have a 24hr call-out team that's always ready to listen to your queries and provide the most appropriate solutions where necessary. Our approved specialists will also provide consultations for those who want to buy a decoder but do not know which one is the most appropriate. Feel free to give our licensed DSTV installers in Germiston a call on 087 550 1900 for quality services at affordable prices.